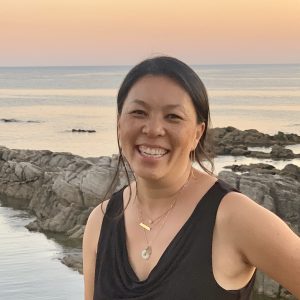 Dr. Anna Lau is a Clinical Psychologist and Professor of Psychology and Asian American Studies at the University of California, Los Angeles (UCLA).  She received her Ph.D. in Clinical Psychology from UCLA in 2000.
Dr. Lau's translational research on risk and protective factors for youth in immigrant families and her identification of racial disparities in youth mental health services have informed her efforts to study the implementation of evidence-based practices in community settings. Her research has been supported by the National Institute of Mental Health (NIMH).  Dr. Lau was recently selected for a NIMH Method to Extend Research in Time (MERIT) Award which provides long-term grant support to 'investigators whose research competence and productivity are distinctly superior'.  She serves as the President of the Society for Clinical Child and Adolescent Psychology for 2022, and she is a Fellow of the Asian American Psychological Association, from which she received the Distinguished Contributions to Research Award in 2017.
Dr. Lau trains doctoral students in delivery of evidence-based psychotherapy for youth, and teaches graduate and undergraduate courses related to Asian American Mental Health and the Psychology of Diversity. Dr. Lau is dedicated to inclusive excellence in higher education, and is the Vice Chair for Graduate Studies in Psychology, has Chaired the Academic Senate Committee on Undergraduate Admissions and Relations with Schools, and is a member of the Asian American Studies Center Faculty Advisory Committee and Co-Chairs the Life Sciences Diversity Advisory Committee.

You can find Dr. Lau's CV here.
Follow Dr. Lau on Twitter at @annaslau.