2023-03-28  New Faculty Loading…
We are excited that three lab alumnae will be starting their own labs as Assistant Professors next year.  If you are interested in research on youth mental health equity and are looking for labs to follow, please watch out for news from Dr. Tamar Kodish at University of Colorado Boulder, Dr. Dana Saifan at California State University Los Angeles, and Dr. Joanna Kim at Arizona State University!  We are so proud of you and excited to follow all your good work.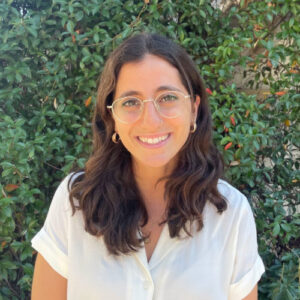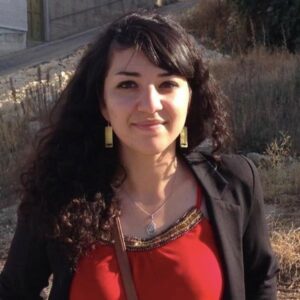 2023-03-23  Way to go, Vivian!  Dissertation proposal defended and F-31 Fellowship from NIDA awarded.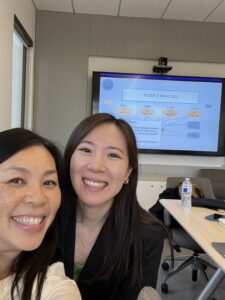 Vivian did an amazing job in her preliminary oral defense of her dissertation project "Examining leader-provider alignment in perspectives of organizational climate for EBP implementation: Implications for motivational interviewing in substance use disorder treatment clinics".  She is examining data from Dr. Greg Aaron's completed trial of the LOCI intervention in SUD clinics.  Vivian's study will help us understand how implementation interventions might work by helping to get supervisors and front-line providers seeing the climate for implementation more similarly.  We are so proud of you, Vivian!
2023-03-01 Dr. Prerna Martin is awarded an R03 Pilot Grant from the UCSD IN STEP ALACRITY Center!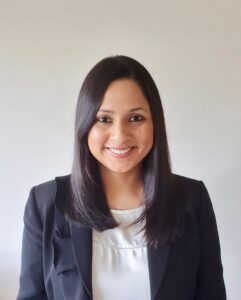 Dr. Martin has received a pilot grant to lead a project examining team-based processes observed in the implementation of the SAFETY-A suicide preventive intervention in low resourced schools.  This study is tied to the SAFETY-A in Schools R34 and incorporates the Conceptual Model of Team Effectiveness for Implementation Science.  We are so excited to see what Dr. Martin learns in this important project "Building Effective Crisis Teams in School-based Mental Health to Reduce Youth Suicide".
2023-02-23  Congratulations to Stephanie on matching at University of Illinois Chicago for APPIC internship!
We are so proud of Stephanie Yu who will be headed to UIC for her internship next year.  We miss you already, Stephanie!  xoxo
2023-02-10  Belinda presents her research at the UCLA AAPI Policy Summit
It was very cool to have Belinda present our research on Closing the Care Gap: Understanding Asian American and Native Hawaiian/Pacific Islander Youth At- Risk for Suicide in Los Angeles County at the UCLA Asian American and Pacific Islander Policy Forum.  Belinda presented our findings showing disparities in the likelihood that AAPI youth who experience psychiatric crises in LA County receive outpatient follow-up care.  This work is in partnership with the Los Angeles County Department of Mental Health and we were able to be in dialogue with our system partners, policy makers, and service providers at this unique forum.  The full policy report with recommendations can be found here.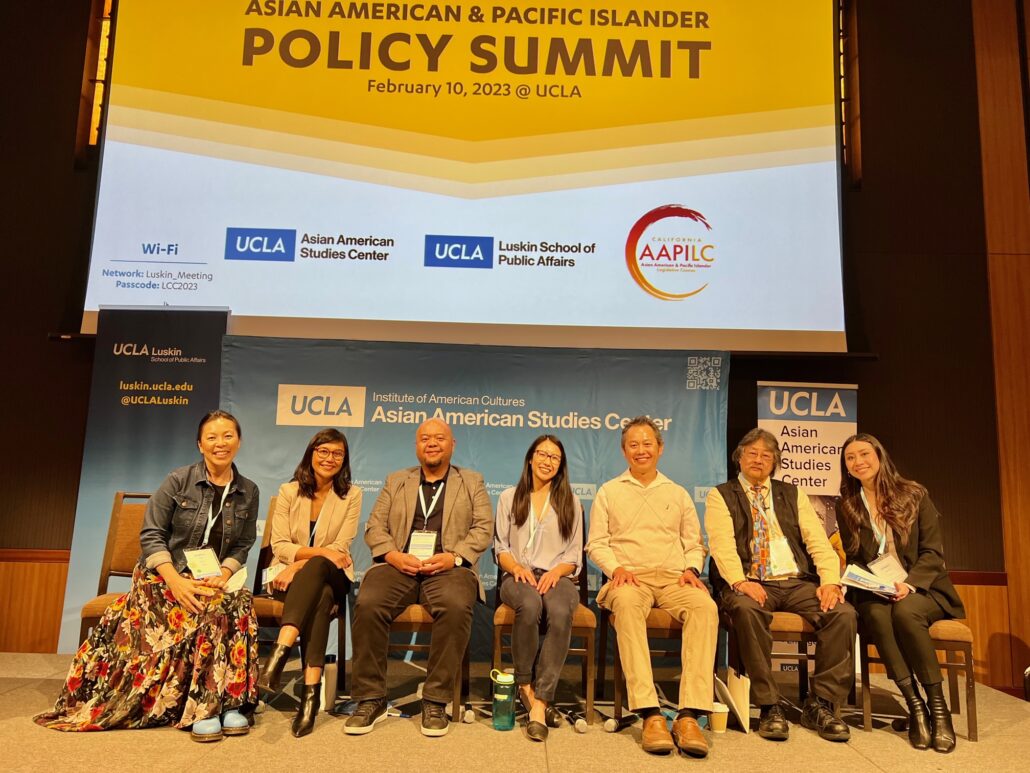 2023-02-01  Congratulations to Dr. Alejandra Arce, recipient of an NIMH Research Supplement to Promote Diversity in Health-Related Research!
Dr. Alejandra Arce has received three years of support within "Project STRIVE (STudents RIsing aboVE) – Offsetting the health and mental health costs of resilience".   Dr. Arce will examine elements of critical consciousness as additional mechanisms that might be engaged by the STRIVE intervention and contributing to targeted outcomes among academically resilient BIPOC youth.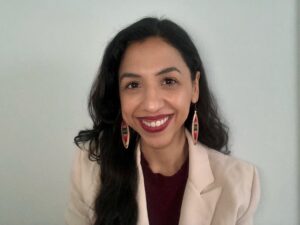 2022-07-12  Congratulations to Dr. Tamar Kodish, Dr. Blanche Wright, and Dr. Dana Saifan!!
The CARE Lab is so proud to present three incredible graduates from the UCLA Clinical Psychology Ph.D. program.  Drs. Kodish, Wright and Saifan successfully defended their dissertations this spring and celebrated at Commencement in June.  These scholars contributed so much to the lab, the program and to the clinical science of youth mental health equity.  It is always bittersweet when wonderful members of our lab community move on, but we will follow your careers  and life paths with great admiration and fondness!  Congratulations, we will miss you dearly!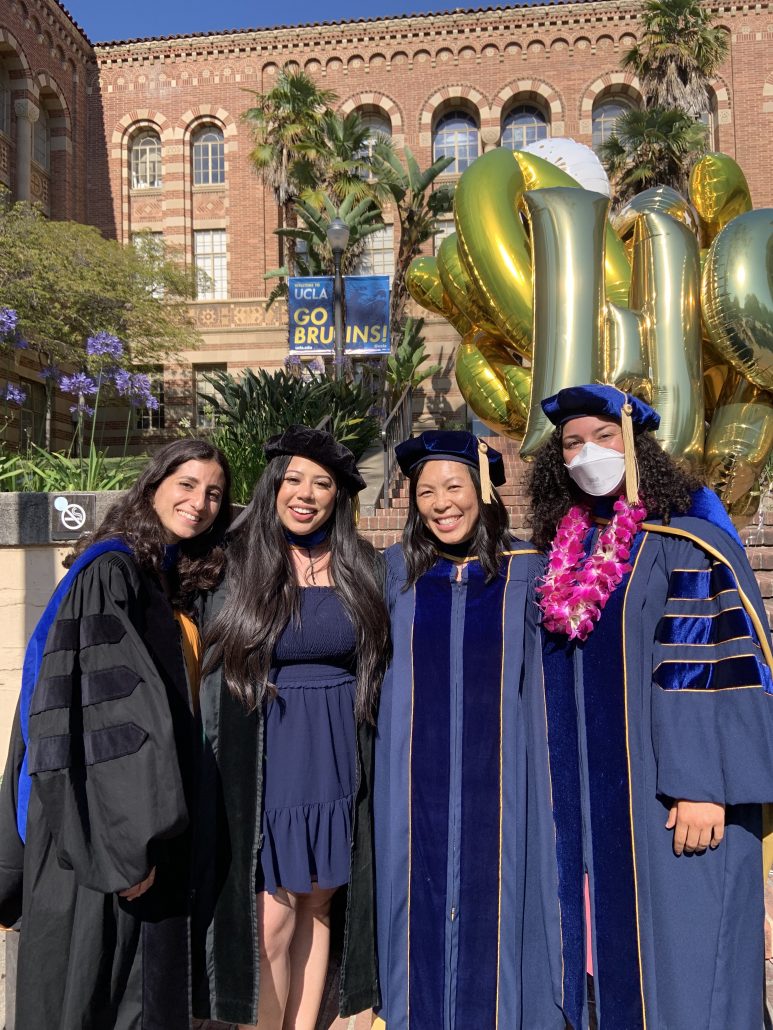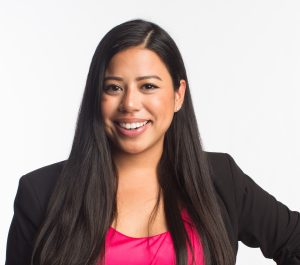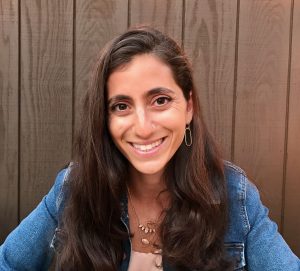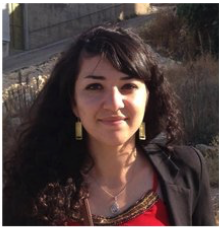 2022-07-12 Project STRIVE launches at UCLA VIPS
We have the great opportunity to pilot our Project STRIVE intervention conditions and assessments with the UCLA VIP Scholars!  Here is the team from UCLA and Claremont McKenna getting ready to launch our assessments!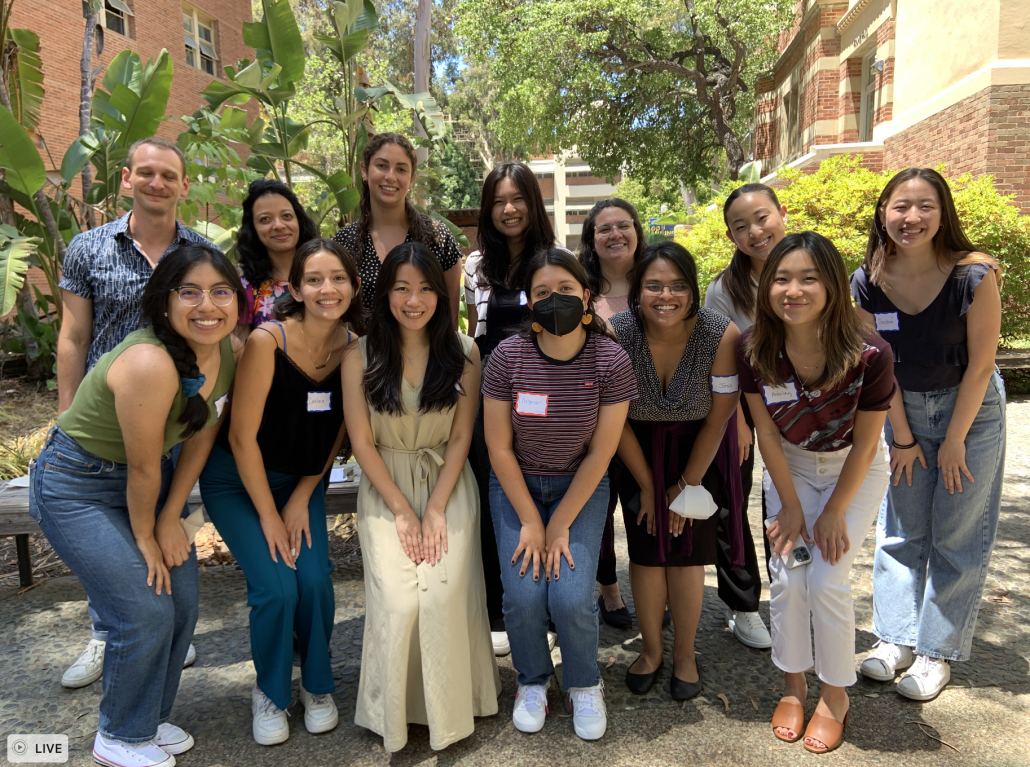 2022-07-12  Congratulations to CARE Lab members for so many honors and achievements!
Congratulations to our brilliant lab members, so many to mention!
Yazmin Meza Lazaro (Summer Mentored Research Fellowship), Ayotola Onipede (Graduate Research Mentorship award, Graduate Summer Research Mentorship award), Belinda Chen (NSF Graduate Research Fellowship, Stanley Sue Distinguished Research Award), Vivian Byeon (ABCT DIS-SIG Student Poster Award), Stephanie Yu (Charles Nakamura Research, Teaching and Mentorship award, SCCAP Student Achievement Award, Dissertation Year Fellowship). 

2022-03-24  We are hiring!
We are hiring a project coordinator to work on Project STRIVE and SAFETY-A in Schools.  To apply please visit https://hr.jobs.ucla.edu and search for position #35693.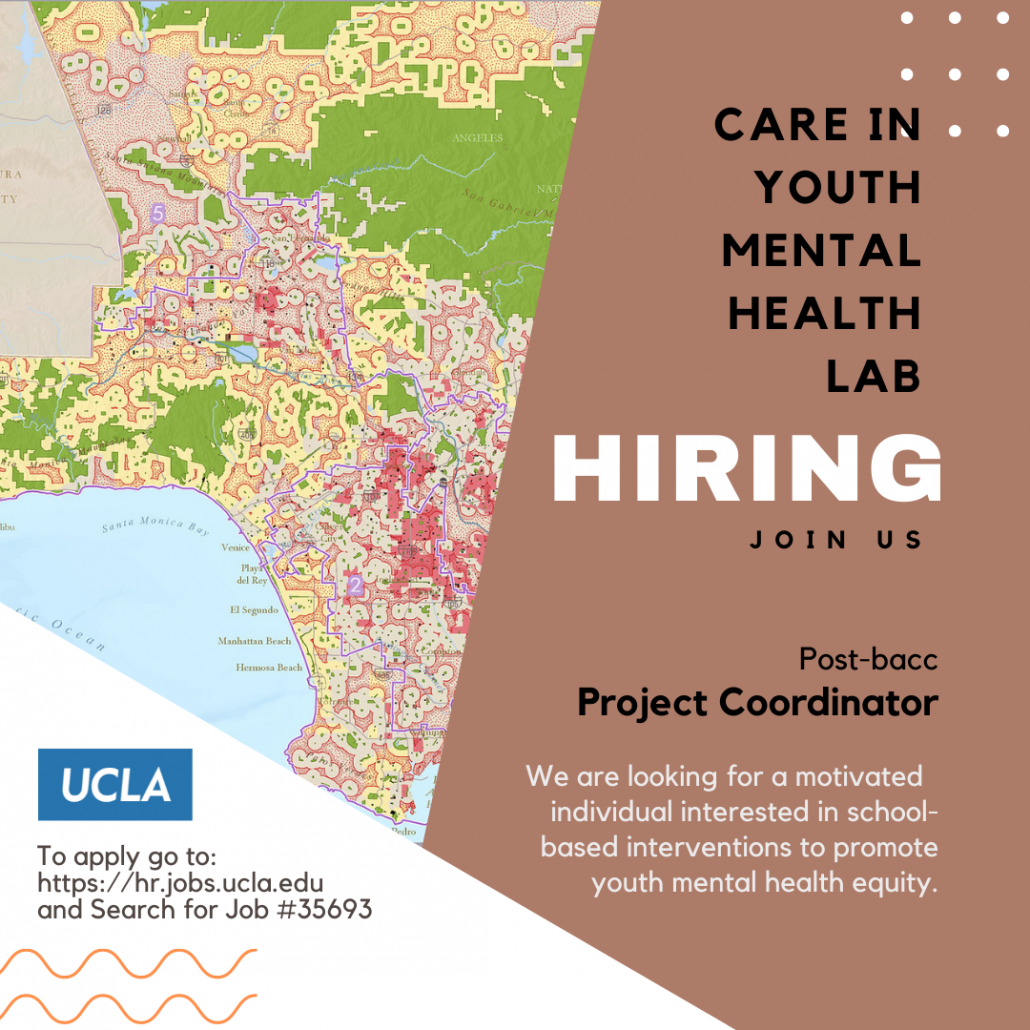 2022-03-02  Dr. Lau presents SCCAP Webinar
In her role as President of the Society for Clinical Child and Adolescent Psychology, Dr. Lau delivered a talk in the SCCAP Webinar Series. Research and Community Approaches to Adapting Evidence-Based Interventions for Diverse Youth and Families.
The recording that is free for students is available here.  Student membership in SCCAP is free – join for resources, the mentor network, and the listserv with job listings!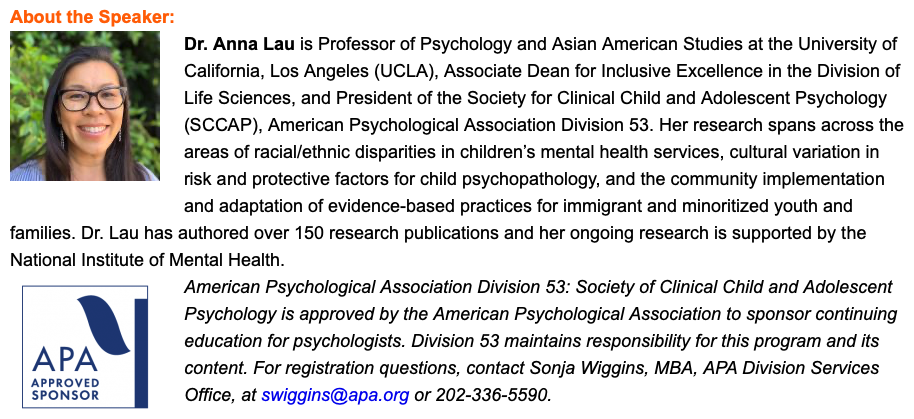 2022-02-21  CARE Lab Receives NIMH MERIT Award!
We are thrilled to announce that our lab has been selected by the National Institute of Mental Health (NIMH) to receive a Method to Extend Research in Time (MERIT) award for our research grant application "Project STRIVE (STudents RIsing aboVE) – Offsetting the health and mental health costs of resilience". Selection of MERIT awardees is based on nomination by NIMH program staff, with concurrence and favorable recommendation by the National Advisory Mental Health Council.  This award is intended to offer up to 10 years of funding "to provide long-term, stable support to investigators whose research competence and productivity are distinctly superior and who are likely to continue to perform in an outstanding manner".  We are so grateful for this tremendous honor and recognition of our work toward youth mental health equity!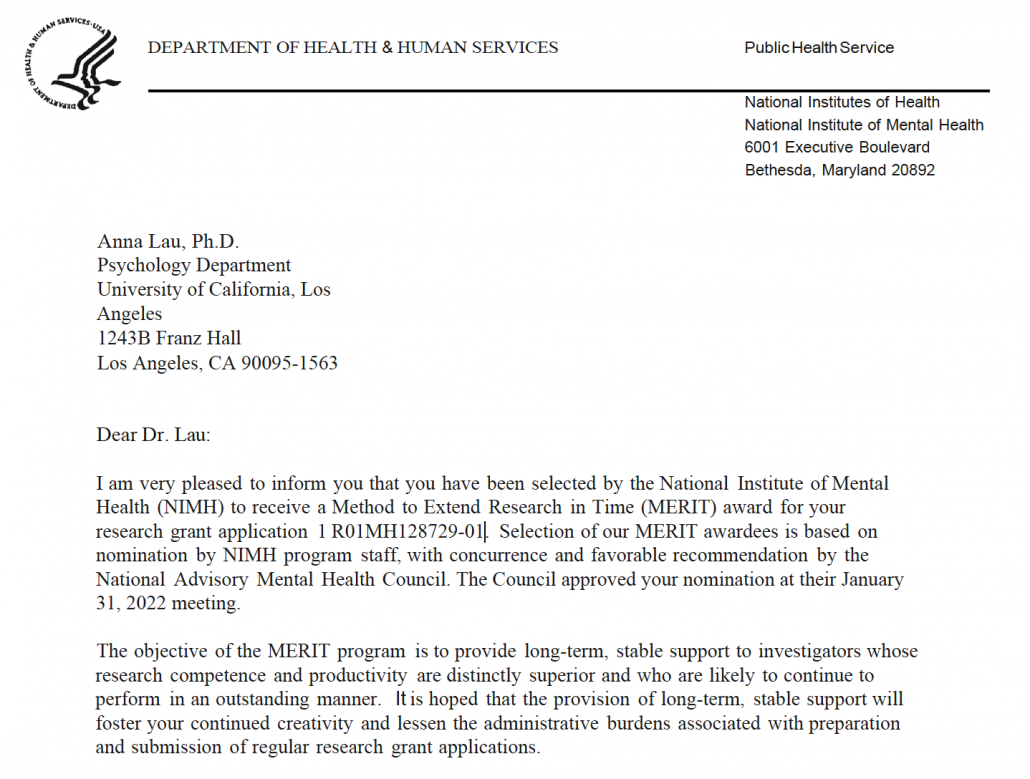 2022-01-06  Happy New Year
This fall quarter we welcomed two new graduate students and our new project coordinator!  Ashley, Ayotola and Yazmin are wonderful new members of our lab and we resumed in person lab meetings and even managed an outing during the more COVID safe times.  Here's to hoping that things settle down so we can be together again soon.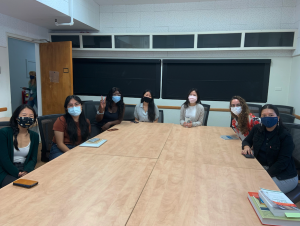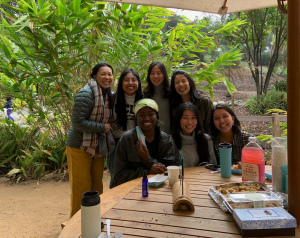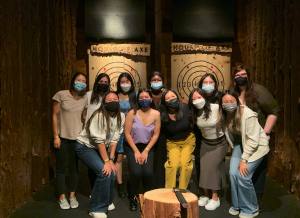 2021-09-14  Virtual Open House for UCLA Psychology Graduate Admissions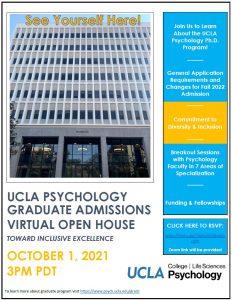 Interested in applying to grad school at UCLA Psychology, register to join this zoom open house.  Faculty and students from all seven grad programs will address common questions about the application process and discuss application tips as well as describe the experience of students in our Department .
RSVP here
2021-02-05 Congratulations to Dana, Tamar and Blanche for matching to their top choices for APPIC internship!
We are so proud of you and excited to watch you continue to shine in the next phase of your training!  Always bittersweet to see wonderful students launching on to bigger and better things.  Casa Pacifica, UCLA Semel Institute, and Cambridge Health Alliance/Harvard Medical School got super lucky to match with these three!!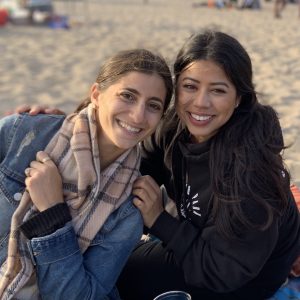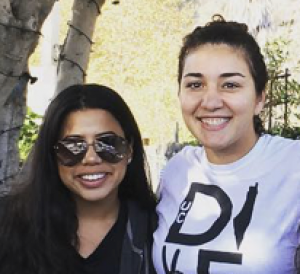 2021-02-05 CARE Lab Alumnus Dr. Will Tsai Recognized for Excellence in Diversity Research
Congratulations to Dr. Will Tsai who was honored with the Samuel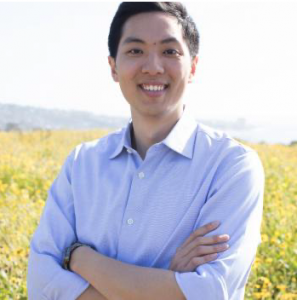 M. Turner Early Career Award for Distinguished Contributions to Diversity in Clinical Psychology from the Society of Clinical Psychology (American Psychological Association Division 12)!  Dr. Tsai is an Assistant Professor in the Department of Applied Psychology and on the faculty of the Counseling Psychology Ph.D. program at New York University (NYU). His current research examines the well-being of ethnic minority cancer survivors from a cultural and biopsychosocial lens with the goal of improving health outcomes and reducing cancer health disparities. Check out his lab website here!
2020-12-17  Dr. Lau presents at Los Angeles County Department of Mental Health Learning Lab
It is always good to share data and findings with community partners and stakeholders who have contributed to and participated in our research.  What an honor to be part of the DMH Learning Lab "Bringing Science into Practice Series".  It was affirming to reflect on the similarities in researcher and community-driven approaches to adapting EBPs for underserved youth and families!  This is knowledge exchange.  Listen to therapists and integrate their wisdom and their needs into next steps in EBP implementation.  LACDMH leaders had excellent ideas and comments about harnessing the expertise of culturally responsive therapists on the ground!    Excited for Lauren's Learning Lab in January!!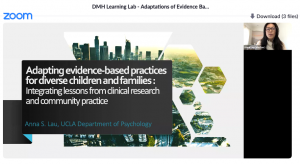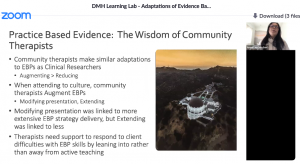 2020-12-05  CARE Lab barely escapes Forsyth Mansion!
Though we can't be together for our usual lab gatherings, we are still finding ways to connect and solve crimes.  We may have needed slightly more than one hour to help the police find Nancy Drew.   But one thing is clear, there are some star 'girl detectives' in our lab who excel at: reading comprehension,  analytic reasoning, facing fears, and persisting with the tracking and management of data which may or may not be relevant for any given task.  We did it together!  A metaphor for grad school, maybe?

2020-11-20  Dr. Lau recognized for mentoring
Mentoring is a big part of the CARE Lab.  Postdocs mentor grad students, grad students mentor undergrads, grad students mentor each other.  We all have so much to learn from each other. This time Dr. Lau was recognized for her mentoring at the 2020 Virtual Convention of the Association for Behavioral and Cognitive Therapies (ABCT).  Thank you CARE lab members for the nomination!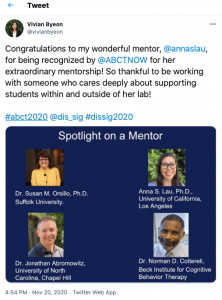 2020-10-14  Virtual Open House for UCLA Psychology PhD Program Admissions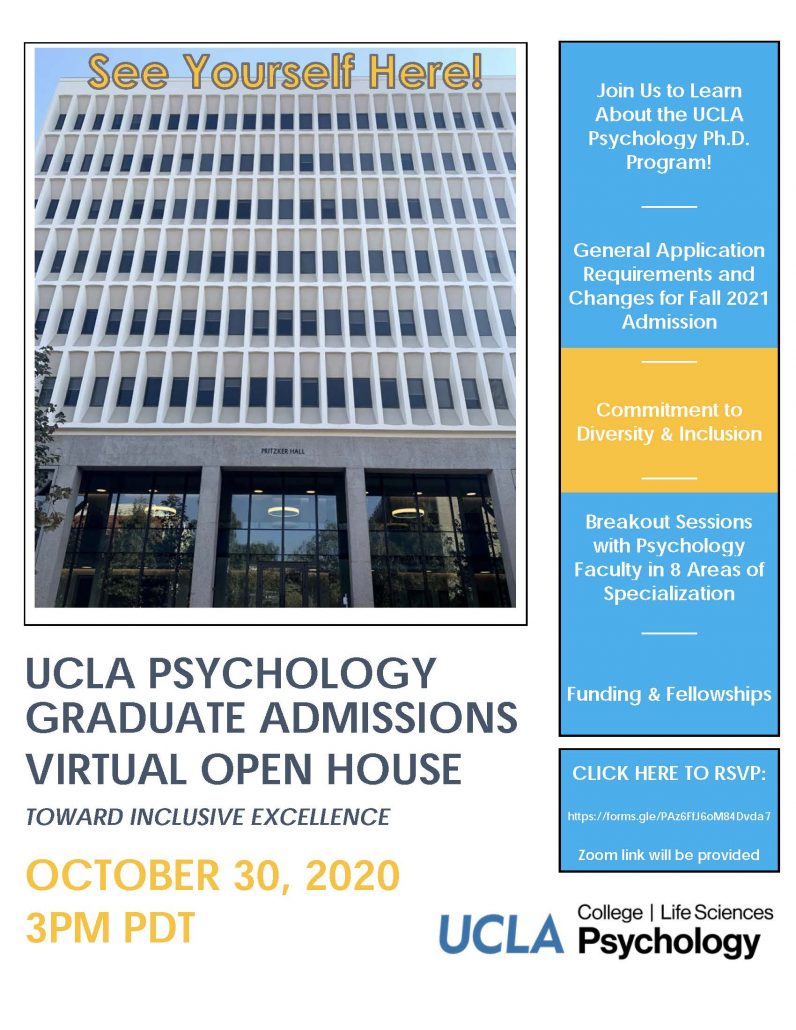 RSVP here
2020-09-21  Blanche receives the inaugural Taylor M. Brown Memorial Award from UCLA Biosciences!
This award is in honor and memory of Taylor Brown who was an outstanding UCLA graduate student in Microbiology, Immunology and Molecular Genetics.  Awardees are exceptional Ph.D. students and scientists with a demonstrated commitment to increasing diversity in the biosciences.  Congratulations, Blanche!  We are so proud of you and happy to see you recognized for your exceptional dedication to equity, diversity and inclusion efforts. 2020 Taylor M Brown Award Announcement

2020-09-17 Dr. Lau contributes to STOP AAPI Hate recommendations for to support Asian American youth affected by COVID related victimization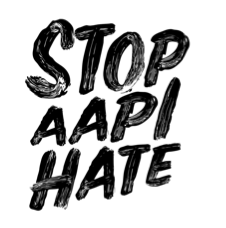 The STOP AAPI Hate youth campaign  has been endorsed by the CA Superintendent of Schools Tony Thurmond and NBA champion Jeremy Lin.
The comprehensive report T​hey Blamed Me Because I Am Asian​ ​was​ ​written by the Youth Campaign, a group of 87 high school interns, based on nearly 1,000 interviews  conducted with AAPI youth this summer to explore how young people are coping with the rise in racism. Dr. Lau contributed to the the Stop AAPI Hate ​report​, which analyzed 341 incidents of anti-Asian discrimination involving youth reported to the Stop AAPI Hate reporting center from March 19 – July 22, 2020.
2020-09-09  So many 4KEEPS team members off on new adventures.  Thank you and good luck!
Congratulations to Mary Kukertz and Kenny Le off to grad school!  And to Drs. Teresa Lind, Joyce Lui, and Mojdeh Motamedi starting their new faculty and psychologist positions!  We will miss you but we are excited to see all that you discover and achieve!  I hope to see you whenever you can come back to Papers Meeting!
---
2020-09-08  Thank you for your dedicated service, Stephanie and Vivian!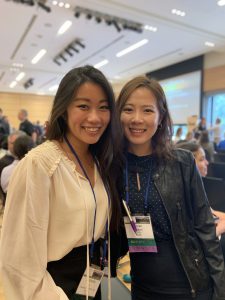 Old news but we are proud of Stephanie Yu and Vivian Byeon for their leadership at the national level working as student officers of the Society for Implementation Research Collaborative (SIRC).  Stephanie is a SIRC Student Representative Officer and Vivian is the Student Communications Officer.  Ask them about SIRC!
https://societyforimplementationresearchcollaboration.org/what-is-sirc/
---
2020-09-01 Do We Need the GRE?
Dr. Lau and Dr. Greg Miller published an opinion piece in the PCSAS Newsletter on the GRE in Clinical Science Ph.D. Programs.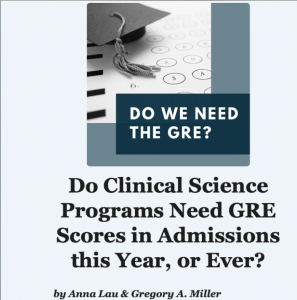 https://www.pcsasnews.org/doweneedthegres
---
2020-09-06 RWJ Network Activation Fund to Blanche!
Congratulations to Blanche for receiving a $10,000 grant from the Robert Wood Johnson Foundation to conduct a "Rapid Assessment of COVID-19 Experiences among Latinx and African-American Families Living in Urban & Rural California Counties"!  Best of luck on this very important work!
---
2020-08-01  Tremendous support from the UCLA Asian American Studies Center
Tamar Kodish, Dana Saifan, Stephanie Yu, and Dr. Lau were each recipients of research grants from UCLA Asian American Studies Center (Patrick and Lily Okura Research Grants on Asian American Mental Health) and the Institute of American Cultures.  So many important projects are being supported by the AASC!
---
2020-07-02  Congratulations, Stephanie!
Stephanie Yu is named a Summer Fellow of the UCLA Immigrant Youth Task Force.  This award will fund her conduct of qualitative interviews and focus groups with school stakeholders on an evidence-based suicide prevention protocol for students.
https://iytf.psych.ucla.edu/current-fellows/
---
2020-05-01  Congratulations, Vivian!
Vivian Byeon received the UCLA Graduate Summer Research Mentorship award to support her completion of her thesis on Psychological Safety as an organizational climate variable that may shape EBP implementation outcomes in community mental health services for youth!
---
2020-03-23  See Dr. Jasper Estabillo's Tarjan Lecture
Dr. Estabillo gave a webinar on "Implementing Evidence-based Interventions for ASD in Community Settings" within the Tarjan Lecture Series.  She showcases her expertise in implementation science, training of community providers, and provides an overview of the TEAMS project and the AIMHI intervention!  Way to go, Jasper!
---
2019-11-18 Congratulations, Stephanie!
Stephanie Yu receives the Junior Scientist fellowship from Psi Chi!
https://www.psych.ucla.edu/news/stephanie-yu-receives-the-junior-scientist-fellowship
---
2019-11-18 Congratulations, Dana!
Dana Saifan is awarded multiple grants to fund her dissertation research on Muslim American youth mental health.  Way to go, Dana!
https://www.psych.ucla.edu/news/dana-saifan-receives-research-grant-and-scholarships
---
2019-10-07  Check out Blanche's Op-Ed in the Daily Bruin on the Importance of Mentoring!
We are so grateful to Blanche for her dedication to mentoring first generation and underrepresented students in Psychology!  You are an inspiration to us all.
https://dailybruin.com/2019/10/07/op-ed-underrepresented-students-could-benefit-from-improved-approach-to-mentor-programs